Tecorien Business
Streamline your travel management operations.
Book
Power your employees with intuitive interface to quickly book trips.
Manage
Admin portal to manage all employee accounts, setup rules and add users.
Analyze
Activity dashboard with detailed trip info for accounting and reporting.
Delight Your Employees
With automatic status updates, direct communication and feedback collection.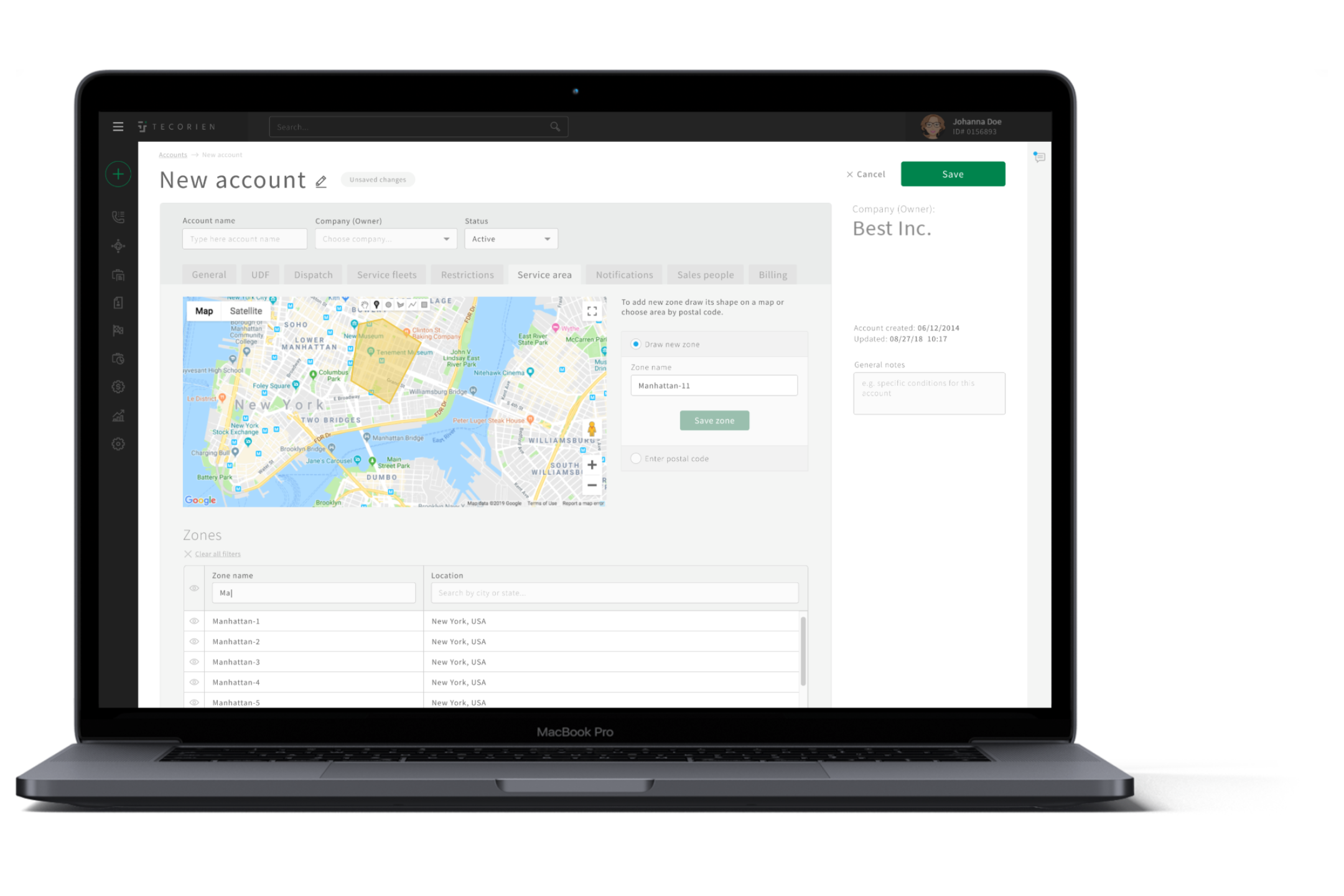 App Booking
Tecorien App features intuitive interface for booking trips. Routes, ETAs, rates lookup, trip history, and much more.
Admin Panel
A cloud based administrator portal. Easily manage all employee accounts, setup rules, check account history and add new users.
Integration
Our platform seamlessly integrates with corporate back office systems and infrastructures of contracted fleets.
Quick Setup
Installation and setup of our platform is a breeze. Automated employee onboarding for a company of any size.
Inquiries and Reporting
Tecorien features detailed billing inquiries and enhanced report building capabilities. E-receipts are used for expense allocation.
Compatibility
Tecorien platform is compatible with major corporate travel booking tools (CBTs). If it is not – we will take care of it.
Businesses Vouch For Tecorien
We have already rolled out Tecorien to a number of the largest companies and organizations across the United States. Take a look at a few examples of industries we currently provide Tecorien service for.
Corporations
Large corporations can easily roll out Tecorien to all employees and track all trips taken through the platform. This helps reduce costs by enabling full visibility into corporate transportation. Tecorien also enables companies to book rides for guests.
Law Firms
Our platform is used by some of the largest and well established law firms in the US. Tecorien makes it easy for attorneys to assign matter codes for each trip they take. This reduces administrative time to track, record and bill travel expenses associated with each client.
Federal and State Agencies
It is critical for any public agency to vet and account for all employee travel expenses in order to eliminate fraud. Administrators can track all rides and set specific day and time rules to enforce compliance with established rules.