TECORIEN
mobility management platform
It's a better way to move forward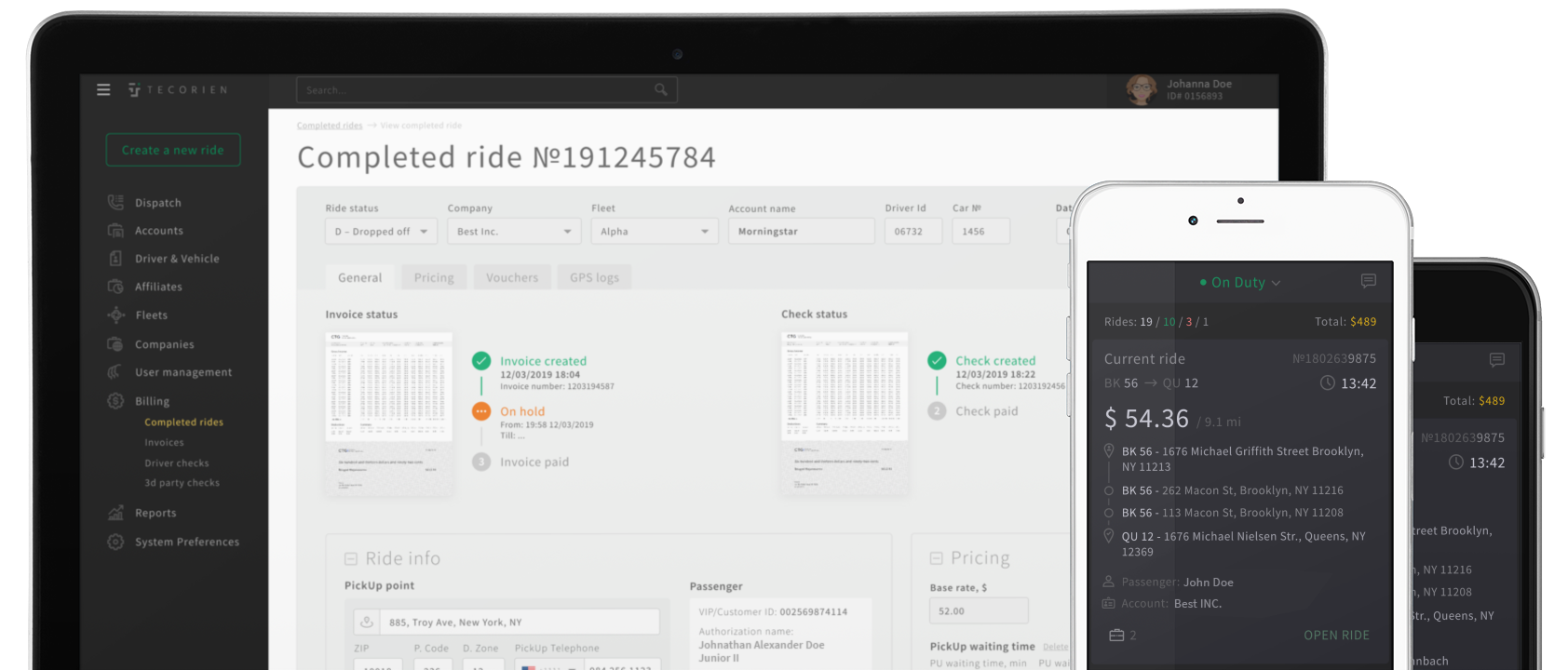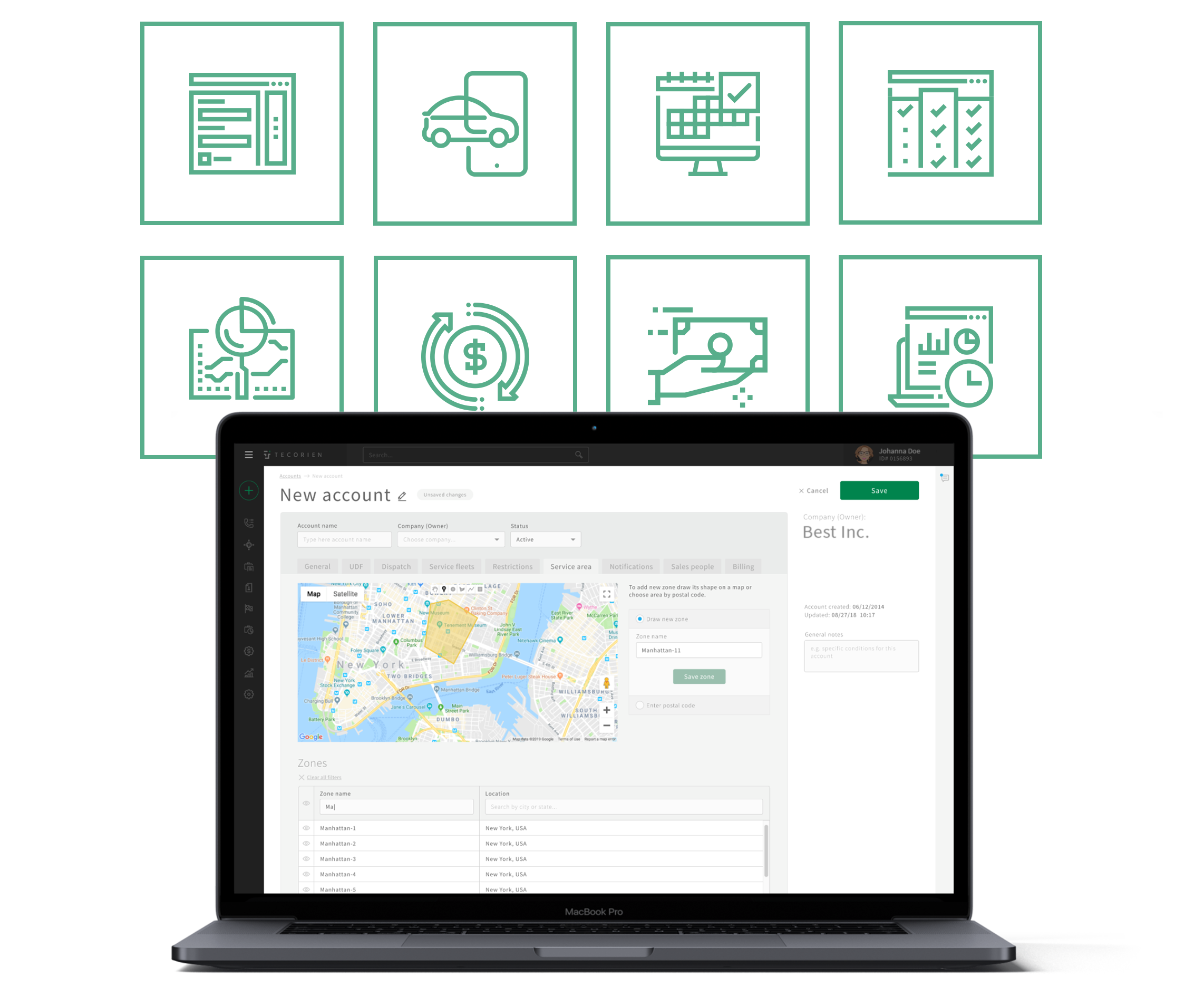 Scheduling and Routing Engine
Based on historical data, Google API, and proprietary algorithms we know how to schedule drivers days, not hours in advance. The system automatically knows what to do with drivers' planned and preassigned trips if a driver is a no-show or late or needs a bailout. 
Full Implementation
Tecorien provides product and project management, technical consultations, system implementation, overall system integration, training, and ongoing customer support. Our platform is market specific and seamlessly integrates with billing, cashiering and accounting systems, replacing any heterogeneous systems.
Advanced Flight Check
Everyone knows when flights land. Our Advanced Flight Check functionality knows when the plane is at the gate and only then it will dispatch a car to avoid unnecessary waiting time.
Closest Car
Our goal is to ensure that the closest car from a customer's contracted fleet is at the door in minutes. We're on demand when riders needs us most. Once a car is requested, a virtual zone is created and all vehicles within that virtual zone will get a call.
Accounting
Automated bill-scrubbing means customers know that all charges are accurate. And rates will never surge. Passengers can also view travel expenses instantly because everything is in real time. Plus, our customers get advanced Service Level Agreement reporting and carbon accounting.
Seamless Service
Our platform operates smoothly across all devices of your choice – desktop, laptop, smartphone or other. And customers can expect the best service from professional, courteous drivers operating from multiple fleets in New York City, nationally and internationally.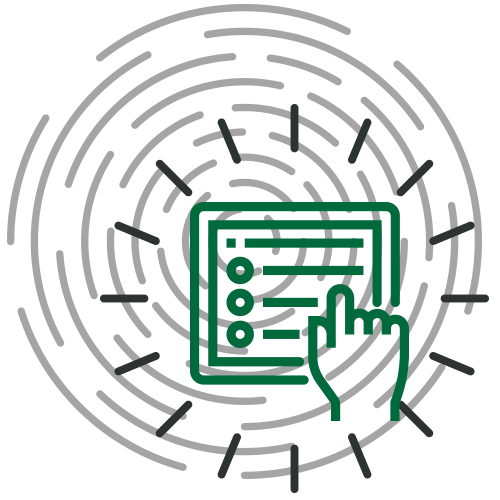 Customisation
Get your apps and software customized according to your requirements and revolutionize the way your transportation company works with Tecorien.
Make use of our white lable solutions to brand your applications and inferfaces – so your customers feel comfortable riding with their provider of choice.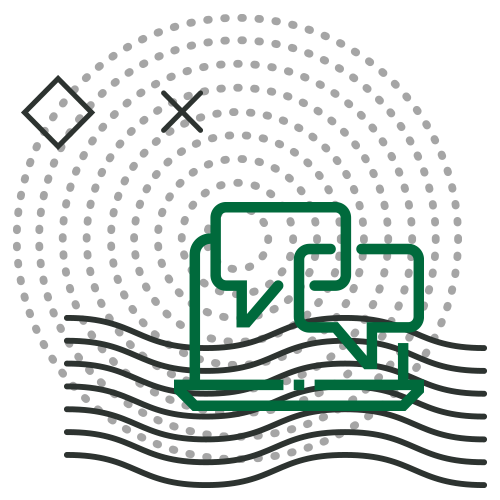 24 / 7 / 365 customer and tech support
We provide complete project implementation services and ongoing customer support and maintenance for every solution.
Our trained staff is always available by telephone, email or messenger to assist you. An urgent issue will be quickly escalated to the highest level to ensure a speedy and adequate response. We understand the meaning of real-time operations.
Getting started
All unique customer issues are discussed and analyzed before the purchase of system hardware or software. Our project manager provides technical consultations regarding facility logistics before a contract is drawn. The project manager schedules and coordinates all aspects of the project. When both product and project implementation is complete, the system "goes live" and the project manager, as well as assigned personnel, maintain diligent performance testing. Customers receive ongoing and thorough product documentation.